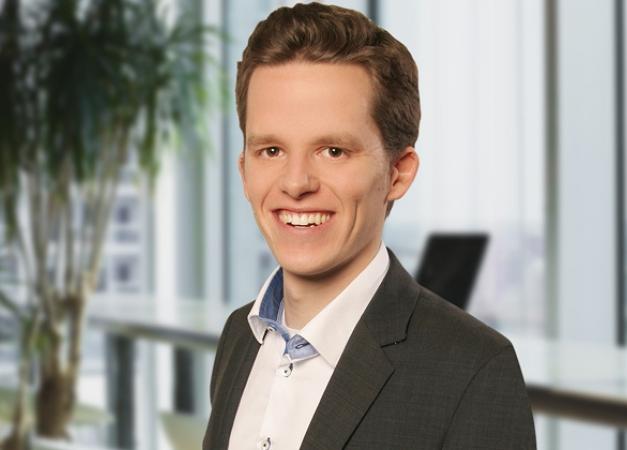 Jan 2021
Manfra, Tordella & Brookes Reinforces its European Customer Focus with Appointment of Lennart Kocheise as Vice-President of Sales & Marketing, Europe
NEW YORK – January 14, 2021 – Manfra, Tordella & Brookes (MTB), part of the MKS PAMP GROUP and one of the most trusted names in precious metals, announces the appointment of Lennart Kocheise as VP of Sales & Marketing, Europe. Lennart will focus on MTB's European market expansion through the promotion of an extensive range of products and services, including sovereign bullion coins, PAMP products, rare coins, financing, and storage services. Lennart will be based in Stuttgart, Germany.
Lennart brings extensive experience in the precious metals industry with a background in international business development and product marketing, having previously worked for MDM Münzhandelsgesellschaft mbH & Co. KG Deutsche Münze (MDM). He holds a dual degree in International Management from the UP Comillas University in Madrid and the ESB Business School in Germany. Lennart will be based in Stuttgart, Germany.
"I am excited to join the MTB team to lead their expansion in the European Market. Their tailored product and service offering, and customer-first approach were key factors in my joining this well-established organization. I look forward to meeting existing customers and welcoming new relationships with a view to find ways for MTB to support and grow their businesses," commented Lennart Kocheise, VP of Sales & Marketing, Europe at MTB. 
"Europe has been an important market for MTB for many years, with our recent expanded product offering and growth opportunities we are further investing in this market through the strategic hire of Lennart Kocheise. We are thrilled to attract top talent like Lennart to the MTB team. His diverse industry experience, strategic European market view and modern approach to business development positions him well to lead MTB's growth in the European market," said Chris Carkner, CEO at MTB.
End.
For further enquiries, please contact:
Alix Lambert / e: alambert@mkspamp.com / t: +41 22 818 52 50
About MTB:
Established in 1957 and part of the MKS PAMP GROUP, Manfra, Tordella & Brookes, (MTB), is a global leader in the precious metals industry servicing the investment, industrial and collectibles market and providing supporting financing, fulfillment, and depository services. MTB is based in New York City and services a broad range of customers in North America, Europe, and Asia. MTB also operates an approved COMEX/CME Depository in New York and is proud to be an Authorized Purchaser and Distributor of Bullion Products for the US Mint, Royal Canadian Mint, Royal Mint, Austrian Mint, and Rand Refinery. MTB also manages the North American Recycled Refining business on behalf of the MKS PAMP GROUP.
MTB's leading market position is anchored by its unparalleled commitment to its customers and suppliers, and by leveraging the broader assets of the MKS PAMP GROUP including PAMP SA (Switzerland), a world-class LBMA approved refinery and minting operation, Precious Metals Trading (Geneva) and a global network of regional MKS offices.
About MKS PAMP GROUP:
The MKS PAMP GROUP is an industrial and trading services group specializing in all aspects of the precious metals business. This family company was established over 60 years ago and is now an innovative global business serving precious metals producers, users and traders worldwide.
This leading integrated precious metal group comprises five major brands: MKS, PAMP, MMTC-PAMP, MTB and GOLDAVENUE employing over 700 people. The group has a local presence in key precious metal markets, through 2 refineries and mints and 15 offices.
The group also prides itself on its excellence in corporate and social responsibility, its leading role in developing an ethical and transparent value chain and constant innovation in its products and services.